Radon Testing and Mitigation in Casper, WY

Radon Testing and Mitigation in Casper, WY
Keeping your Casper, Wyoming home properly maintained serves as a protection for yourself and your loved ones. It ensures your home is a safe place for everyone who enters it. However, there is a hidden threat to your home and the safety of your family that many people don't give realize occurs.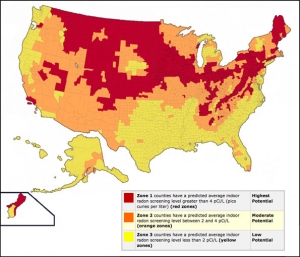 Radon is a natural gas that can gradually seep into your home and cause health problems for you and your loved ones. What is Radon and how does it get into your home? Where does it come from? What is so dangerous about it? What can you do to mitigate your risk of Radon exposure?
What is Radon?
Radon is a radioactive, invisible and odorless natural gas that exists in many places within the natural outdoor setting. Radon is often present in the ground, drinking water, rock formations, building materials, and many other natural outdoor elements. Radon is classified as a carcinogen, which means that exposure to high levels of this natural gas can increase a person's risk of developing lung cancer. Second only to tobacco use, radon is classified as one of the leading causes of lung cancer in the United States.
Blackburn Foundation Repair is certified with
the AARST and NRPP for radon mitigation and testing.
How does Radon Enter the Home?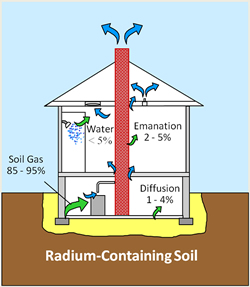 The routes of human exposure to radon are through inhalation or consumption. This means that the gas is normally breathed in through the air or consumed via contaminated drinking water. High concentrations of radon can build up inside a home due to cracks in the foundation that allow this invisible gas to leak through. Without proper and continual ventilation of the home, the gas remains inside and continues to build up over a period of time.
What is Dangerous about Radon?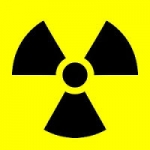 Radon is both odor free and invisible, which means it is impossible to detect its presence without proper testing methods. Additionally, radon is rated as a powerful cancer-causing agent. Just because the gas is naturally occurring doesn't make it safe for humans to breathe in or consume. It is vital to maintain a close check on the radon levels inside your home to ensure they never get out of hand and cause harm to your loved ones.
How to Reduce Your Risk of Radon Exposure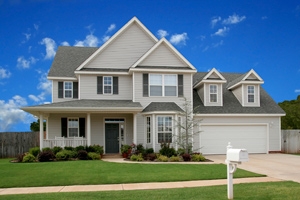 There are no immediate clues that will occur to let you know that radon is present in your home or is building up to abnormally high levels. The health dangers that occur from radon exposure take place over a period of months or even years in some cases, so you may not know radon is even present for a long period of time. The only way to be aware of the exact radon levels in your home is to have proper professional testing performed.
While do-it-yourself testing kits exist in many areas, the results are not always accurate. Without a proper reading, abnormally high radon levels in your home may go unnoticed. You can't afford to get an improper reading that gives you a false sense of security when it comes to something as important as protecting your family's health and well-being. Home testing can be much more labor-intensive, requiring waiting weeks for the results to be mailed back to you. With professional radon testing, you can learn the radon level in your home in as little as 48 hours, with accurate and trustworthy results each time.
About Blackburn Foundation Repair
At Blackburn Foundation Repair, we understand exactly how important it is to keep your home safe and livable. As a place where your family spends a large portion of their time, you want to ensure that everyone who comes into your home is well-protected. We perform professional radon testing that gives you fast and accurate results for your peace of mind.
If your home is found to have radon levels that are too high, we also provide detailed radon mitigation systems to help eliminate the existing radon from your home and stop more from coming into your home in the future. Our trained specialists can perform every step of the process, eliminating stress and worry from your life and getting your family back on the road to healthy living.

If you are concerned about the possible presence of radon in your home, please call our office today for an appointment for radon testing services. Contact Blackburn Foundation Repair online or call us at 1 (800) 392-3389 for your home's radon testing, or mitigation estimate.