Gillette - Basement Waterproofing, Foundation Repair, Crawl Space Repair & Encapsulation
Also Offering Concrete Leveling & Radon Testing & Mitigation

For over two decades, Blackburn Foundation Repair has proudly served customers throughout South Dakota, western Nebraska and eastern Wyoming. Our company is a member of both Supportworks and the Basement Systems Network. These prestigious memberships allow us to provide you with the best products and services in the industry. If you need foundation repair, crawl space repair or waterproofing for your basement, we have the experience, technology and skills necessary to remedy any water or structural issue.
We offer a free estimate if you have any problems or concerns with your crawl space, basement or foundation in Gillette, WY. Call us toll-free at 1-800-392-3389.
Basement Waterproofing – Gillette, WY
Anything from heavy rainfall to rising water tables can cause water leakage in a basement. If your property has an improper slope, it may be directing water straight into your basement through the foundation's walls. Many drainage systems do not keep all water out of your basement, and they become clogged or break over time. Our company's WaterGuard System affords a permanent solution, which features these benefits:
Keeps water out of basements
Resists clogging with unique design
Rear-perforated pipe blocks water from below
Wall flange resists dirt that leads to seepage
Foundation Repair – Gillette, WY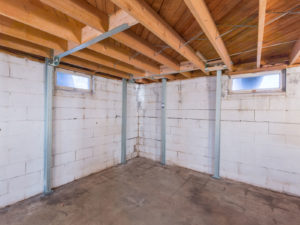 The ground under a building's foundation may sink or crack over time. Anything from nearby trees to plumbing leaks or improper drainage systems can cause this. You may first notice foundation problems when you see a small crack in the wall start to grow or a door become harder to open and close. Our company brings permanent structural integrity back to the foundation with several different techniques, which include the following:
Crawl space reinforcement
Piering
Push-pier installation
Earth anchoring
Wall anchoring
Crawl Space Repair – Gillette, WY
Crawl spaces are notorious for promoting wood decay, mildew and mold. Some types of mold can be extremely harmful to you and your family. As the ground under the foundation shifts, cracks in the crawl space walls allow cold or damp air inside. Icy air causes the floors to be colder, which results in higher energy bills during the winter. Our experienced professionals remedy problems with our CleanSpace System, which offers the following benefits:
Keeps moisture away
Resists mold and mildew
Has a lifetime warranty
Thick plastic barrier for durability
Passive radon mitigation

Concrete Leveling and Lifting | PolyLEVEL™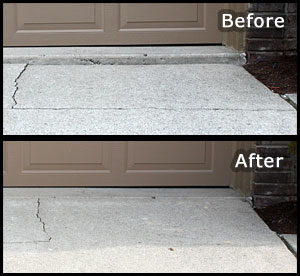 Have you noticed dangerous cracks and uneven surfaces forming in your driveway, sidewalk, concrete steps, or patio?
Having problems with sunken outdoor concrete is not unusual in Gillette, WY where soil erosion is often the result of the changing seasons and a weak soil base.
While other contractors may rely on short-term fixes such as mudjacking or slabjacking, we use the revolutionary PolyLEVEL™ material to fix unsettled soil and to level concrete. PolyLEVEL™ is able to physically lift your concrete slabs and return them to their desired level positions while also leveling the ground underneath. This process prevents continued soil settlement, cracking and uneven concrete in the future.
The benefits of PolyLEVEL™ include:
Affordable
Fast-acting
Adjustable
Noninvasive
Environmentally-friendly
Strong and lightweight
Waterproof
Radon Testing and Mitigation in Gillette, WY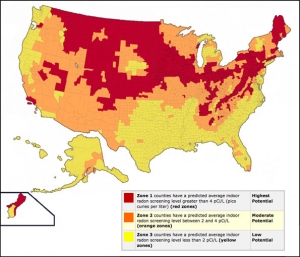 Keeping your Gillette, WY home properly maintained serves as a protection for yourself and your loved ones. It ensures your home is a safe place for everyone who enters it. However, there is a hidden threat to your home and the safety of your family that many people don't give realize occurs.
Radon is a radioactive, invisible and odorless natural gas that exists in the ground, drinking water, rock formations, building materials, and many other natural outdoor elements. Radon is classified as a carcinogen, which means that exposure to high levels of this natural gas can increase a person's risk of developing lung cancer. Second only to tobacco use, radon is classified as one of the leading causes of lung cancer in the United States.
With professional radon testing, you can learn the radon level in your home in as little as 48 hours, with accurate and trustworthy results each time. If your home is found to have radon levels that are too high, we also provide detailed radon mitigation systems to help eliminate the existing radon from your home and stop more from coming into your home in the future. Our trained specialists can perform every step of the process, eliminating stress and worry from your life and getting your family back on the road to healthy living.
Help is Available in Gillette, WY Today
Ignoring seeping water, foundation cracks or crawl space odors only worsens the damage and increases the cost of repairs. If you live in Gillette, Wyoming and have any concerns or existing issues, now is the time to address them. Call Blackburn Foundation Repair today for a free estimate at 1-800-392-3389.